No credit financing through Acima!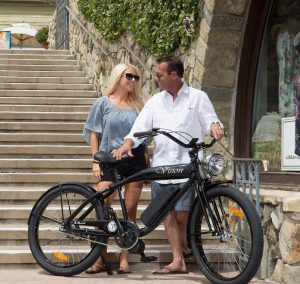 How It Works
Your application for financing will only take a few minutes to complete and you may be instantly approved! If not, you will hear back from us and we will contact you within 2-3 business days. Once your financing is approved, we will process your order quickly and get you riding on the most comfortable and distinctively styled bikes on the market today!
Let's Get Started!
We offer two easy financing options:
0% APR "same as cash" for 12 months – select the option that reads "Special 0% APR Financing". * APR stands for annual percentage rate.
You can select financing for any term up to 60 months at 14.99% APR – select "Low Fixed-Rate Financing" and then pick the desired duration. * APR stands for annual percentage rate.
Used bikes or part/accessory products do not qualify for financing.
If you have any trouble or questions with the application or financing process, please call us at 858-578-7581 M-F 10AM-5PM (Pacific Standard Time) or email info@phantom-bikes.com.
Payment Calculator
Click "I Accept" and then enter the amount you wish to finance.